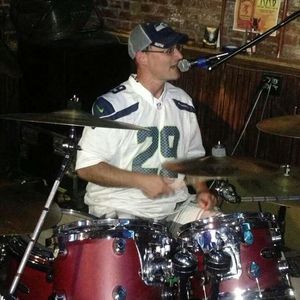 Jimi Foreman/Drums-vocals- Anchoring and providing the contagious grooves for the band is a 30+ year veteran of the Seattle music scene. Jimi is an outstanding vocalist with a great range.  Jimi has played with a number of bands/genre's performing at casino's, rock clubs and private gigs up and down the West Coast. Jimi's number one priority is playing in the pocket while covering a variety of styles. His main influences are Tower Of Power, Earth Wind and Fire, Led Zeppelin and the Beatles.





Jude Contreras-Guitar Vocalist - A seasoned entertainer. Originally from Arizona. Jude has been playing in a variety of Classic Rock, Funk, R & B, Country and Tribute bands in the Seattle area since 2000. 
Playing sax as a kid. Heavily influenced by the likes of Earth Wind & Fire, Grover Washington Jr. and Tower of Power. 
Those styles and more now fused with guitar influences of Jimi Hendrix, Santana, Led Zeppelin, The Doors, etc...create a unique style of soul, and grit. www.judetunes.com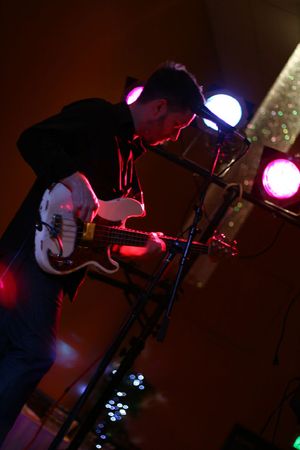 Darren Milsom/ Bass guitar-vocals- Darren began playing bass at age 13, within 6 years he had gone from garage bands to playing professionally at local night clubs and bars utilizing a waiver form available from the State Liquor Board that allowed underage performers to work in these venues. 
Being born and raised in Bristol England meant the early influence of British rock pioneers such as the Beatles and the Stones was unavoidable, but living in America as a teen led to 80's Heavy Metal, Punk Rock and New Wave all leaving their mark on Darrens playing style. As he delved into the instrument further a new appreciation of Jazz, Funk and R&B was formed particularly the Motown stylings of James Jamerson, Funk legend Louis Johnson and Jazz Vanguard Jaco Pastorious.
 
Darren has been playing regularly around the Seattle area for over 30 years and has also done tours up and down the West Coast as well as appearances in Japan, Korea, The Philippines, Okinawa and many other parts of the world. He has also opened up for National acts such as The Tubes, Flock Of Seagulls, Paul Rogers, The Romantics and many more. For more info. on Darren including his schedule and other bands check out his website at www.darrenbass.com.